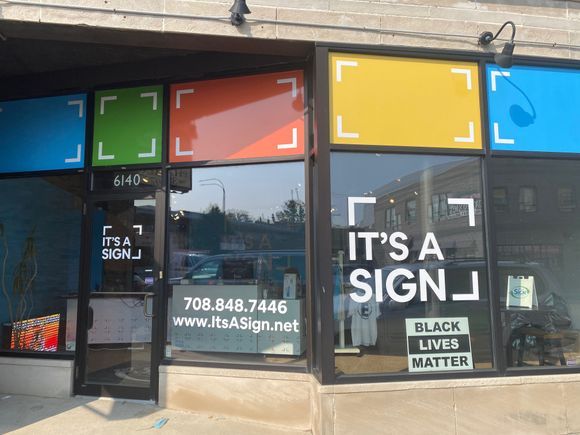 Welcome To It's A Sign
We can give you the blah, blah, blah on our ooh la la of capabilities: banners, "car stickers" (we like to call them vehicle graphics), ADA signs, architectural signs, trade show signs, magnetic signs, real estate signs, A-frames just to name a few.
But we are guessing you are most interested in the SOLUTION to your sign needs. If you just said, 'Yeah' under your breath and your blood pressure returned to normal - It's A Sign that you visited. We are looking forward to helping you. (And It's A Sign can even help the folks who know exactly what sign they are looking for as well.)
To request an estimate or get help with a project, visit It's A Sign's Products and Services area, or give us a call.
We're passionate about signs. Whether you're launching a marketing campaign, planning an event or attending a trade show, you can count on us to fulfill your needs. We specialize in all things signs, including:
Nima

They are honest, and concerned about the product they deliver. Great local business!

Chicago P.

Fast and friendly. Very satisfied.